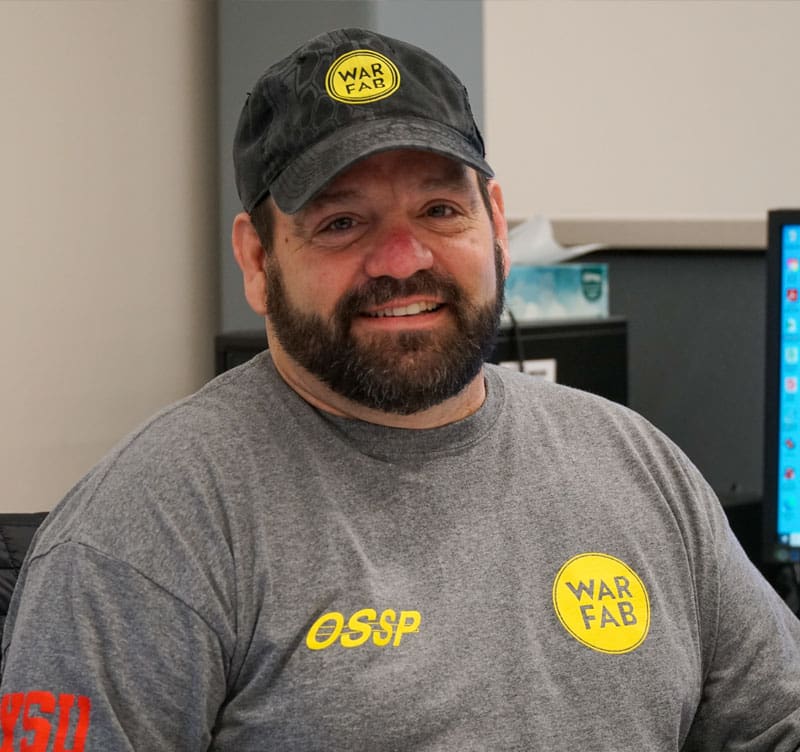 The Warren Fabricating and Machining burning department is where we cut the raw material into the shapes to meet our customers' requirements for fabrication. The burning capacity for these three machines goes from quarter inch up to 15 inches.  After the pieces are ground and beveled, then they are stacked accordingly so they can be easily transferred to our fabricating department.
We have extensive burning options to deliver the highest quality components.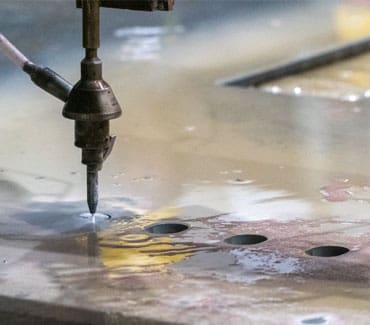 Warren Fabricating houses 4 CNC Flame cutting Gantry L-Tec, CM 360 CNC Burning Machines. These 4 machines give this team the ability to use (in total) 24 torches giving them burning capabilities up to 15″ thick, 21′ wide, and 90′ long. A special torch assembly allows burning up to 22″ thick. Burning tolerances are capable of 1/32″ depending on the thickness of the steel plate.
The Oxy Fuel/Plasma ESAB Burn Table is complete with dual heads, 2 oxy heads, and 2 plasma heads. The fuel torches can burn up to 22″ thick. and cut plate 25′ wide to 30′ long. The plasma heads allow us to hold tighter tolerances and cuts down on grinding and cleaning time for burn jobs up to 1″ thick.
Our Romeo CNC Waterjet machine is not that big as far as industry standards go, its advantage is that it cuts harder metals for example stainless steel and other metals much cleaner than plasma or oxy fuel. The x-axis travel is 245.488″ and the y-axis travel is 112.625. The KMT Streamline water intensifier operates at 60,000 psi with single or dual heads cutting from 3″ to 61″ inches apart. Any material can be cut up to 6″ thick. The abrasive garnet mixed with high pressure water allows for clean burning on harder materials, cutting down on cleaning, grinding, and prep time for your raw materials.