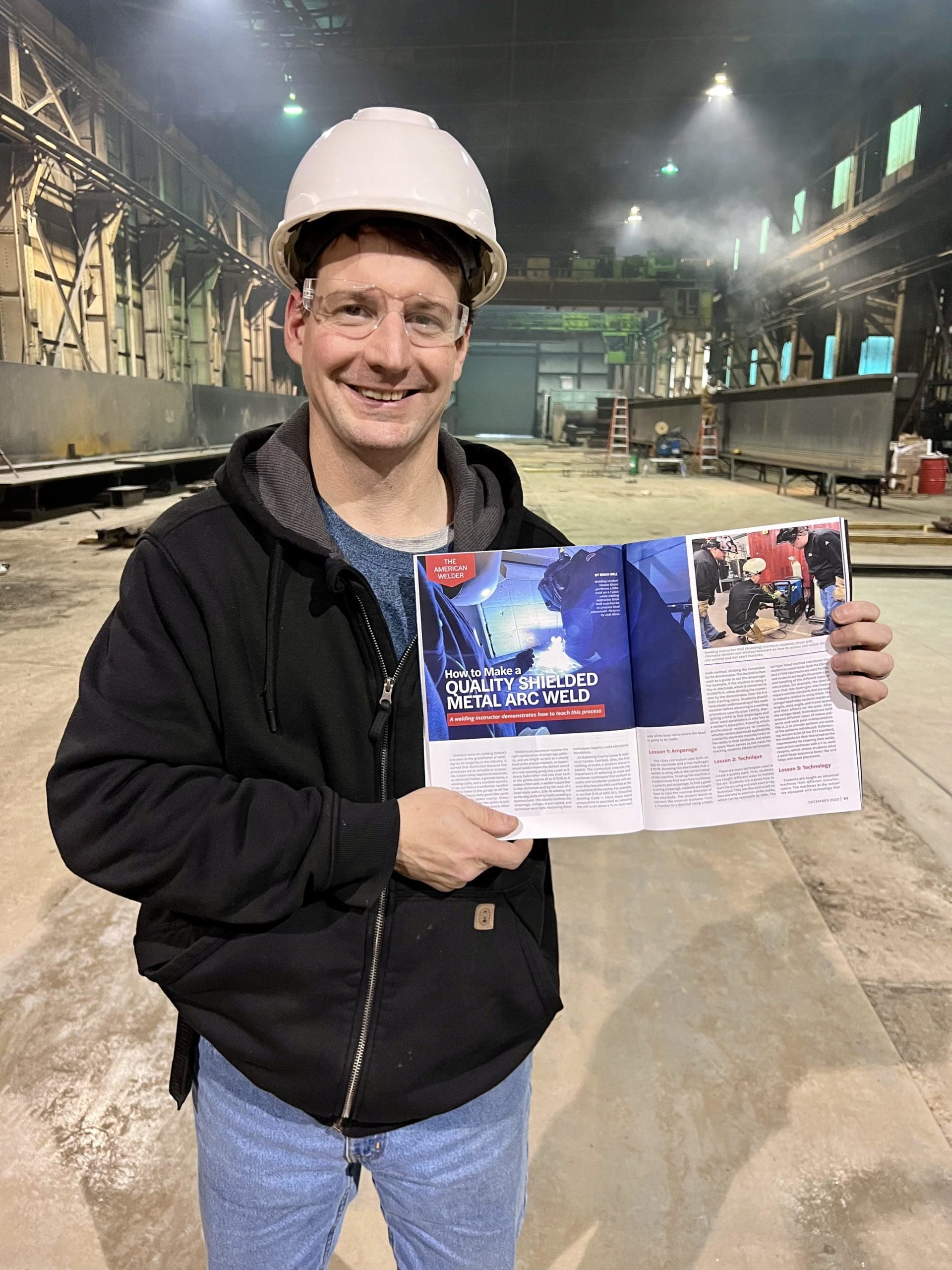 December 19, 2022
Welding for The Future
Certified Welding Inspector, Brian Wall, joined the Warren Fabricating team just a few short months ago, but his story, and his recent article featured in the American Welding Society's, 'Welding Journal', has been decades in the making. 
Wall's journey into welding came from humble beginnings. It all started at the Choffin Career Center, in Youngstown, Ohio, when he was just 19 years old.
"I was a very young man in high school. I worked in a machine shop, and they asked me if I wanted to learn how to weld. It just blossomed from there. It was a very humble beginning," Wall said.
A simple piece of advice from a friend back in 1997 turned out to be the turning point in Wall's career. The advice was simple: join the American Welding Society. Having that network of minds at every level of Wall's journey has paid off tenfold over the years. Through his working relationship with the American Welding Society, Wall was able to deepen his education and understanding of welding and was also given the chance to explore impactful welding opportunities.
"Welding — pun intended — has been a point of light for me. It has been a lucrative field for me in so many ways. I have been blessed to learn from people that have ingrained in me a sense of quality and pride."

Brian Wall
Wall was able to learn from the best of the best along the way, and then one day, yet another light went off in his head after seeing a job post in the newspaper. In 2012, Wall decided to take the leap back into the classroom to help guide the welders of the future.
"It was literally one of those 'ah-ha' moments. I saw a part-time teaching position posted in the newspaper and I thought that was something I could do. My whole experience with the trades has been a positive one. That opportunity jumped off the page. The thought of being able to help someone who was young like I was, who needed an opportunity, I wanted to be part of that".
If you fast forward from that newspaper page to the December 2022 edition of the 'Welding Journal', you will understand how Wall's passion for teaching has only strengthened over the years.
"Writing something like this was intimidating! When they asked me to write this article, all I could think about was the audience of people all over the world".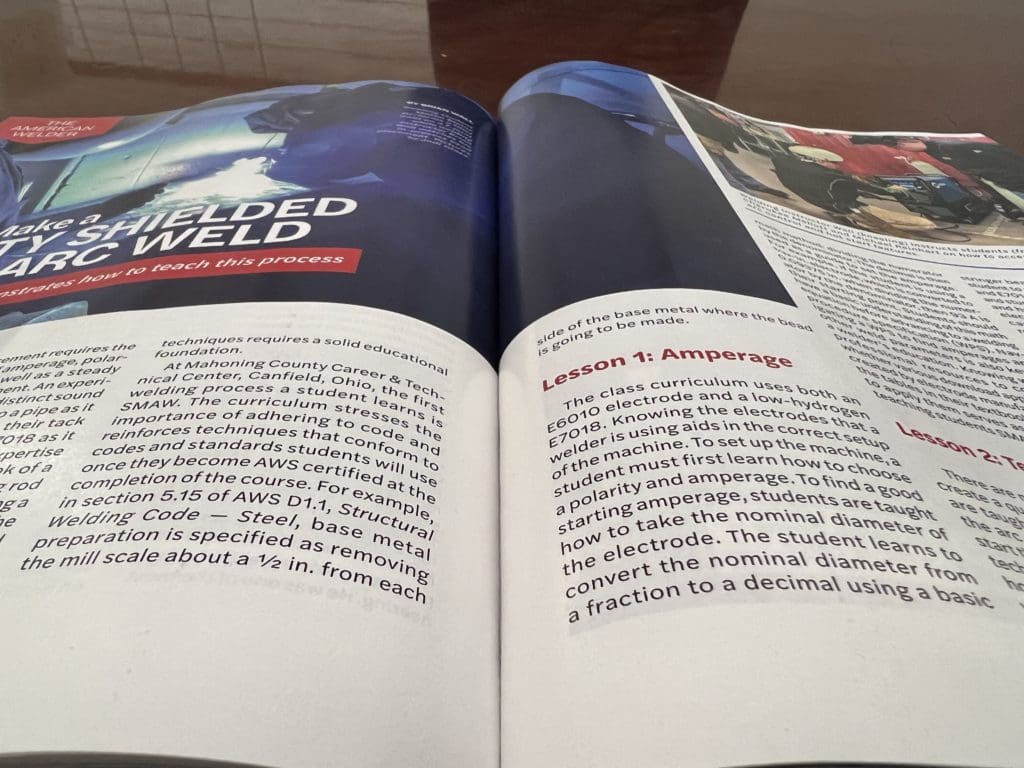 In the 'How to make a Quality Shielded Metal Arc Weld' article, Wall walks readers through exactly how he teaches the process to his current students.
"Writing this article truly was a humbling experience. The fact that the American Welding Society took the time to be invested in me when I was a beginner, and even now, to be able to have relationships with people who have experience even beyond mine, is a gift. I know I'm surrounded with good people who deeply care about the profession of welding", Wall said.
Wall's nine MCCTC students rallied around him on the day the publication came for the photoshoot. The Canfield, Ohio-based classroom suddenly became the location for learning for people who live and learn the art of welding all over the world.
"My students were so happy. The day they came to take photos for the article my students made sure our workspace was so clean. I said they were coming to take photos and then they were like little bees just getting it all done".
And getting the job done, the right way, is why Brian Wall considers Warren Fabricating his home away from home. This dedicated husband and father of 27 years, is part of the Warren Fabricating Quality Control team which ensures that each weld is completed with precision.
"The direction [Warren Fabricating] is going in… I want to be part of it. The NAVSEA opportunities as well as aerospace, I like meticulous and tedious work, and this is that. The devil is in the details, and I try to be as detailed as I can. I want to be somewhere I can flourish, and I want to be in a place where they want to do it the right way and that's why I'm here."

Brian Wall
Warren Fabricating represents another exciting chapter in Brian Wall's lifetime of learning which will continue onto the shop floor, as well as in the classroom. Wall plays an integral role on the Warren Fabricating team as a Quality Control Manager. In his 'free time', Wall has continued his education and is about to complete classes in Business and Project Management at Eastern Gateway Community College. 
"My end all be all is when it's all said and done, when I retire, I'll know that I did the job, and I did it the right way. I want to be able to look back with a deep sense of pride".