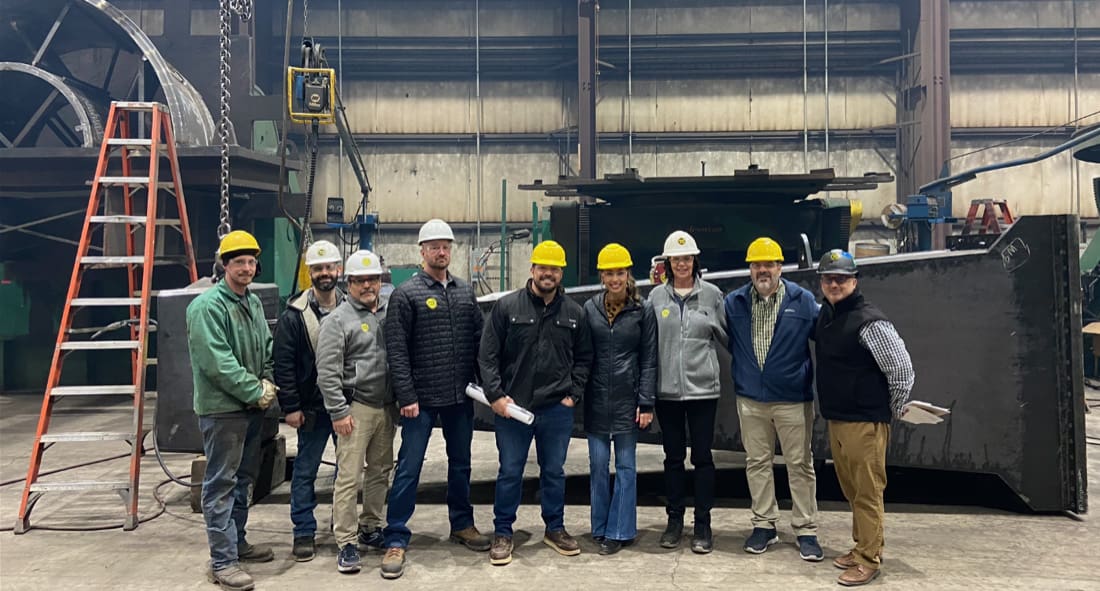 April 24, 2023
Warren Fabricating Adds Strength to the National Medal of Honor Museum
Warren Fabricating Corporation continues to support veterans and is beyond proud to help build a national landmark museum dedicated to sharing the stories of those who have served our country.
The National Medal of Honor Museum Foundation is dedicated to honoring these incredible heroes—and to inspire America to build upon their legacies. Established by President Abraham Lincoln in 1861, the Medal of Honor is our nation's highest recognition of valor in combat.
Earned through every major conflict in our nation's history since the Civil War, the Medal of Honor commemorates those who were willing to risk their lives to protect and serve our country and the ideals we hold most dear.
Warren Fabricating hosted project engineers and project managers from Linbeck Group and W&W AFCO Steel to witness the final push for the superstructure fabrications they are building that will serve as the foundation for the National Medal of Honor Museum currently being built in Arlington, Texas.
The National Medal of Honor Museum will serve as the premier national institution dedicated to the stories, impact, and legacy of the service members who went on to become Medal of Honor recipients.
This project has been a true honor for Warren Fabricating, which is a veteran-founded steel manufacturing company. Founder, John C. Rebhan was a Marine Veteran and the Rebhan family will continue to honor his legacy and service to our country for generations to come.
Pictured far left, Navy Veteran ND2/E-5, Adam Cain, fitter and welder working on the MOH fabrications at Warren Fabricating.